Enhanced Thermally Conductive Compound for Power Electronics
Specifically designed to be used on

Power Transformers and Semiconductors

Automotive and High reliability Power Electronics

OBC, Inverters and DC/DC converters in Electric Vehicles

Inter-cell coating and protection in batteries

Gap Filler to interface with liquid cooling in Battery Packs
Why CoolMag™?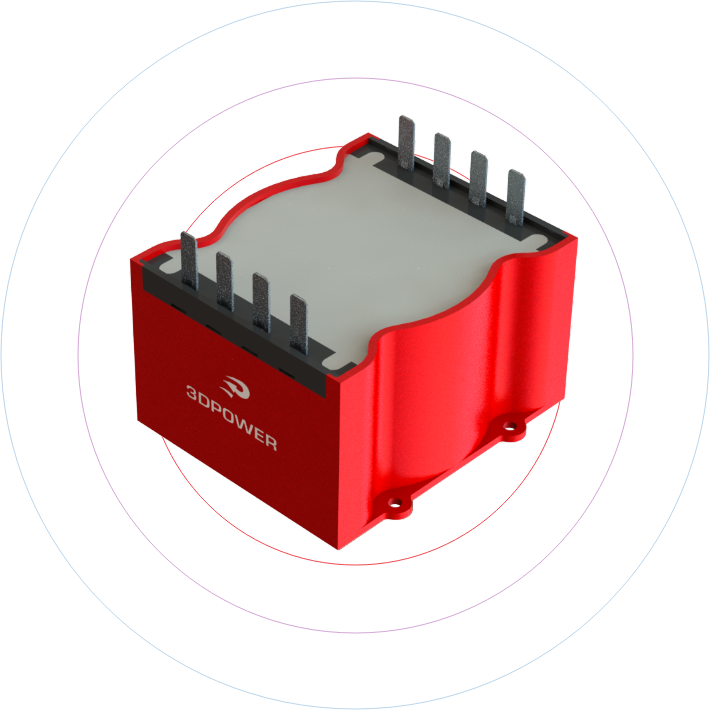 Flame retardant
Durable heat transfer compound
Low viscosity, high temp heat sink
Low stress potting resin
Environmentally Resistant
Thermal conductivity and high temperature diffusivity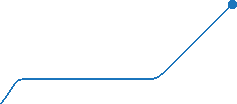 Understand what CoolMag™ can do for your power electronics

Thermal conductivity and high temperature diffusivity
With 7 times higher thermal conductivity and 10 times thermal diffusivity than other heat sink compounds and silicons, CoolMag™ allows minimizing hot spots in transients thanks to its high heat transfer at low temperature and fast stabilization.

Durable heat transfer compound
The thermal gel will not depolymerize when heated in confined spaces. Fully AECQ 200 compliant. Negligible mass loss in at high temperature.

Environmentally Resistant
Excellent thermal shock, water-proof, and ageing resistance.

Flame retardant
CoolMag™ resin has a constant temperature absorption point at 180oC by its PCM (Phase Change Material) components with high Enthalpy.

Low stress potting resin
It's very low hardness helps to absorb mechanical energy and dilatation, reducing breaking, chipping and cracking risks in power electronic systems such as ferrite cores and Li-Ion batteries expansion overheating.

Low viscosity, high temp heat sink
Low viscosity product compared to other thermally conductive materials, easing the encapsulation process thus fully injectable and low pressure and room temperature. Simple degassing and fast die casting and potting by gravity or at low vacuum.

Designed for Manufacturability
No special tools are needed to apply the resin. It's easy to clean. It does not require high pressure nor high temperature to install. It can be used for die-casting by gravity (vacuum not mandatory) and while in liquid form, is easily moldable, and it is not sticky and easy to demould. The products can be cured at room temperature or quickly cured and relatively low temperature of polymerization thus making this heat sink for power electronics a clean, fast and simple solution.
Kit CoolMag™
Request this Easy-to-use Kit to test CoolMag's thermal compound and prove how well it protects your power electronic components from overheating. The kit includes:

1 Gun / 1 Cartridge / 3 Mixing tip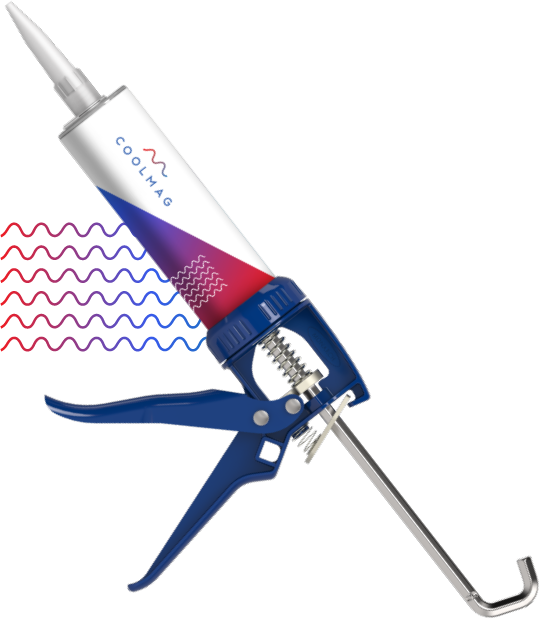 Download our ebook
Temperature and Heat management in Power Electronics for EVs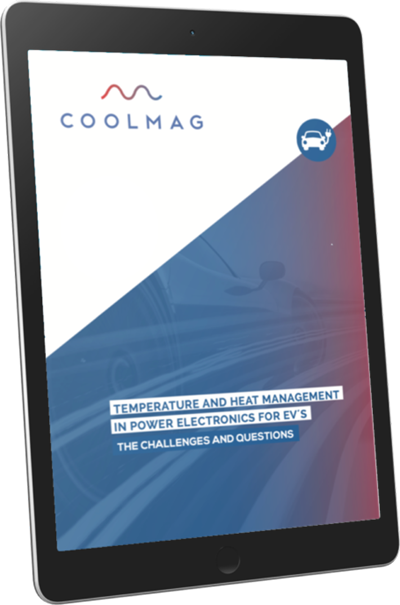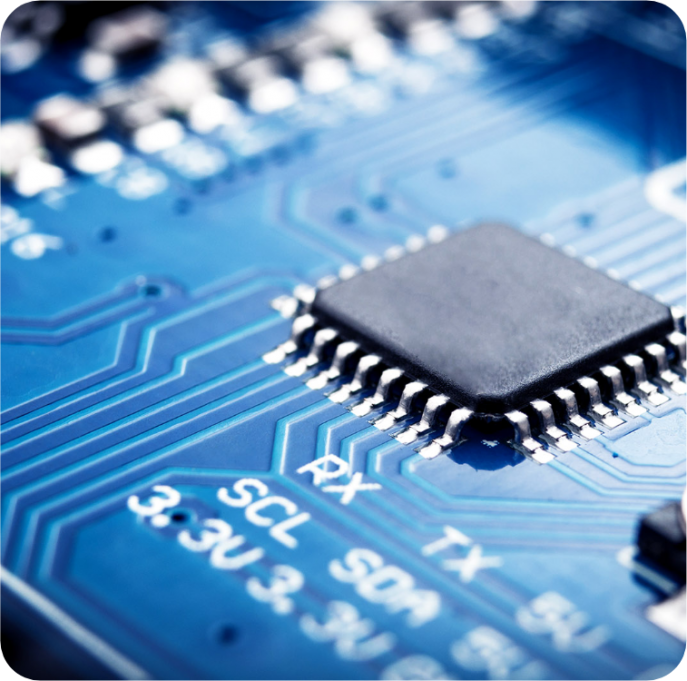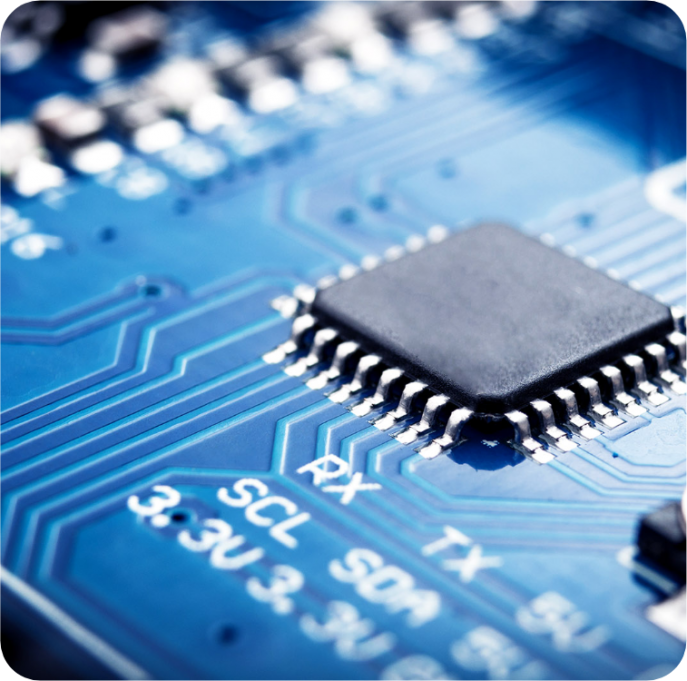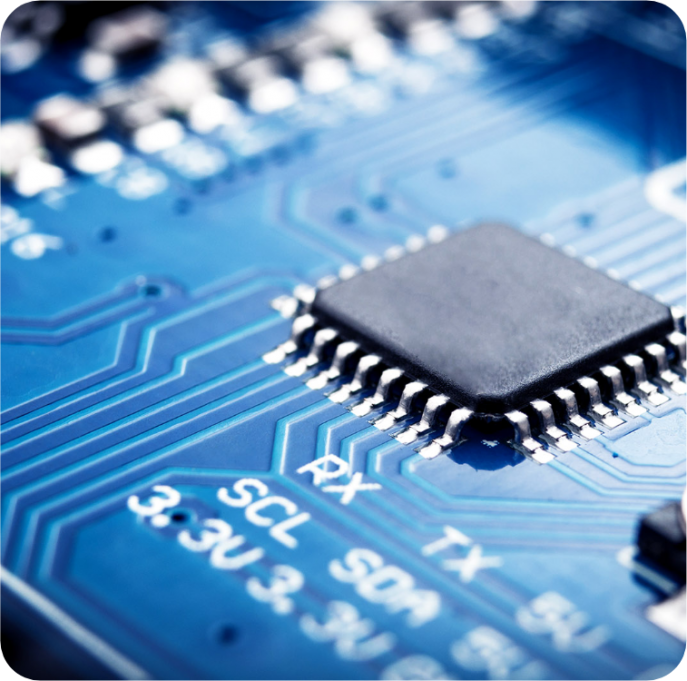 Power Transformers and Semiconductors
Power transformer (including chokes), switching semiconductors and electronic control units are the most critical component s in power electronics applications from thermal management point of view.

Use of thermally conductive compound providing low stress solution is the key. How do you protect sensitive electronics against overheating? Thanks to new thermally conductive silicone based compound call CoolMag™ to provide an excellent mechanically and thermally well connected critical components to heat-sink or cool plate.